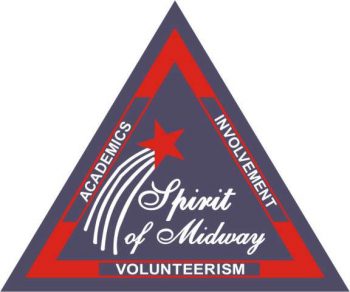 The 2017-2018 Spirit of Midway breakfast honoring Midway High School students' volunteer and community leadership efforts will be held at Crestview Church of Christ's Community Center, located at 7129 Delhi, Woodway, on Wednesday, March 14th, at 8:00 a.m.
Students are chosen for the Spirit of Midway award through a rigorous application process. Freshmen through seniors are eligible to receive this award by maintaining a grade of 80 or above in all courses for the fall semester, actively participating in at least two MHS extracurricular activities, and completing 20 hours or more of community service. For 2017-2018, 386 students will receive the award with the corresponding letter jacket patches.
This year's guest speaker will be Brad Livingstone.
The 60 four year award winners will be honored with a lunch later in the spring.
The Spirit of Midway award is sponsored by the Midway High School PTA and the Midway ISD Education Foundation.
The Spirit of Midway breakfast is a private event to honor these students and is not open to guests or parents. Photos will be available online following the event.
For more information, please contact Robin Kanz, MHS Spirit of Midway Chairman, at [email protected].