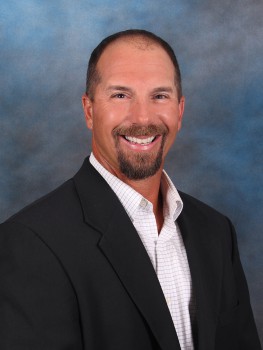 One Midway baseball fan already took to Twitter declaring the hire of Eddie Cornblum as a "homerun" for Midway. Midway High School is pleased to welcome Cornblum, who is well-known to Central Texas baseball fans from 13 years of coaching at Belton High School and six years of coaching in Temple.
"Coach Cornblum will be a great asset to our Midway Family," said MISD Athletic Director Brad Shelton. "He is an outstanding coach who will bring amazing energy, leadership and excitement to our program. More importantly, Coach Cornblum is a man of integrity, character and possesses a true "servants-heart."  I am most excited about our young student athletes being mentored by such a devoted role model."
In 2016, Cornblum was named to the Texas High School Baseball Coaches Association (THSBCA) All Star Committee and was head baseball coach for the Fellowship of Christian Athletes Victory Bowl. He has been active in THSBCA as a regional director, guest speaker, and coach for THSBCA's Team Texas. Cornblum is also the founder of Homerun for Health, a fundraiser for Scott and White Children's Hospital.
Cornblum has a strong record, including leading his team to Regional Semi Finals in 2010, Regional Quarterfinals in 2011 and 2012, Area Finals in 2009, 2015, and 2016, and District Champs in 2009, 2010, 2013, 2014, and 2015.
Cornblum has a bachelor's degree in recreation and minor in business management from the University of Mary Hardin Baylor, and he will co-teach English in addition to coaching at MHS. He and his wife, Deena, have two children; their daughter Tarron is a sophomore at Ball State and their son Couper will be a sophomore at Midway in the fall.
Baseball families and Panther fans are invited to a meet and greet reception for Coach Cornblum on Tuesday, June 28 at 6:00 p.m. at the Midway Activity Center (MAC) located behind Midway High School.