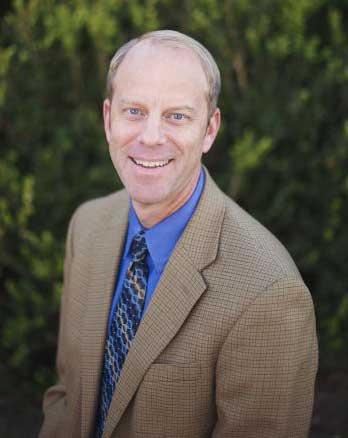 The Midway ISD Board of Trustees named Dr. Chris Allen as lone finalist in the district's superintendent search. The announcement followed a unanimous vote in Tuesday's special called board meeting.
Board President Pete Rusek said, "Throughout our community input sessions for the superintendent search, our community had equal comments in favor of 'someone who knows Midway' and 'someone with outside experience.' How very fortunate to find both – Dr. Allen knows and understands Midway's history, traditions, and expectations. He also brings a wealth of new ideas, knowledge and experience from his time in Lake Travis ISD and Marble Falls ISD."
Chris Allen is a familiar name for the Midway community. He served as Midway High School principal from 2008 to 2011. As Midway's first Assistant Superintendent for Administrative Services in 2011, Allen established the district's formal safety and security program. He also spearheaded the district's response to state budget cuts while serving as the district's interim superintendent before Dr. George Kazanas was hired in 2012.
Allen has been serving as Superintendent of Marble Falls ISD since 2015. He also has experience in districts larger than Midway, including serving as Deputy Superintendent of Lake Travis ISD and campus experience in Grapevine-Colleyville ISD and Birdville ISD. His significant leadership outcomes include closing achievement gaps everywhere he has served, developing positive staff morale, accomplishing operational improvements and fiscal efficiency, and modeling dedication to building relationships through student services and community relations.
Allen has a doctorate of education in educational administration from the University of Texas at Austin, as well as a master's degree in educational leadership and policy studies, and a bachelor's degree with a history major and English minor from the University of Texas at Arlington. He has served actively in state-wide professional organizations, community committees, and his church life group. Chris and his wife, Natalie, have two boys; Joshua is a college student and Caleb will graduate from Marble Falls High School in May.
The Midway ISD Board is expected to finalize the hire in late January following the state-required 21-day waiting period.