The Midway Extra Mile Award is presented to individuals who go above and beyond in service to our school community, and Midway is proud to honor high school student Aaliyah Dabera as the first-ever student recipient of this award for the heroic act of saving a teacher from choking.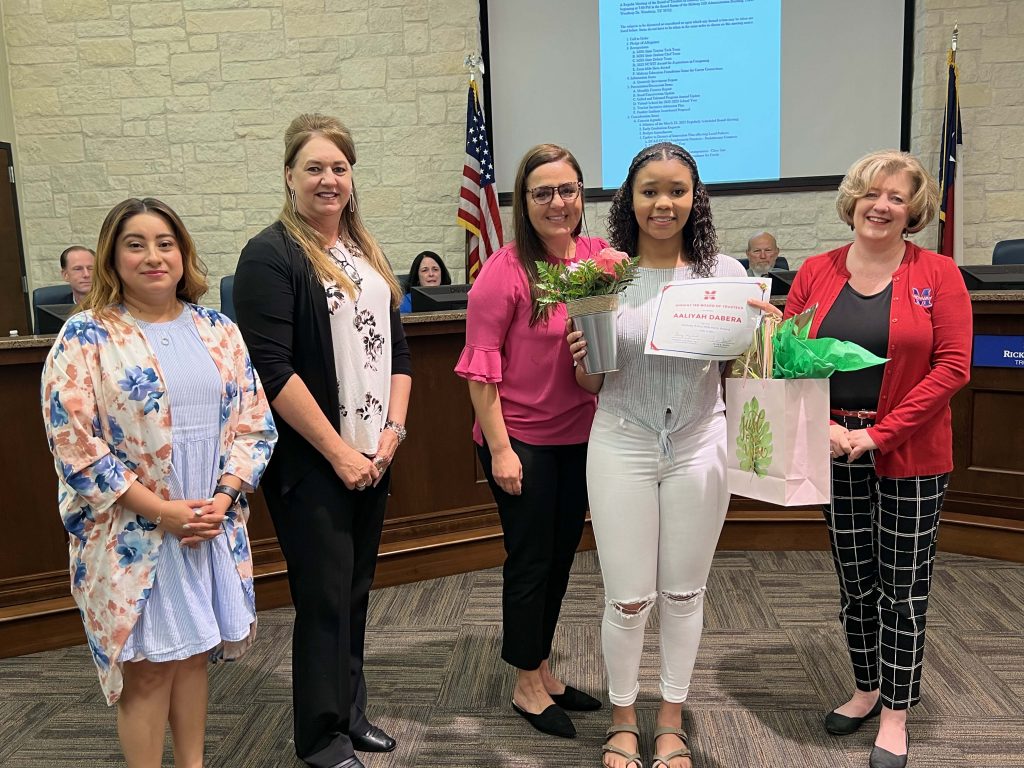 During lunch on Friday, April 8, teacher Nicole Miles was walking through the high school library eating a snack when it got stuck in her throat. 
"I coughed as much as I could to try and get it out, but it wasn't moving," Ms. Miles said. "I was quickly gasping for air and started panicking… then I saw Aaliyah run over to me."
As soon as Aaliyah noticed the teacher in distress, she began performing the Heimlich maneuver while calling for help. Thanks to Aaliyah's swift actions, Ms. Miles was finally able to clear her throat and take a full breath.
Aaliyah is enrolled in health science classes through Midway and is a student at the Greater Waco Advanced Health Care Academy (GWAHCA). The medical training she received through Midway and GWAHCA has given her the tools to be prepared in emergency situations like this. As a result, she knew exactly what to do when she saw Ms. Miles and was able to act quickly while remaining calm and collected.
"There is no doubt in my mind that Aaliyah saved my life and no coincidence that she was in the library at that exact time," Ms. Miles said. "I'm beyond grateful for Aaliyah and can't wait to see all the amazing things she will continue to do in the medical field."