By: Chine Okeke, Baylor University Intern
Technology is constantly changing the landscape of our everyday lives and the education industry has not been left behind. A grant awarded by the Midway ISD Education Foundation is changing the way students learn and comprehend information in extraordinary ways.
The Follow the Reader grant provided funds for C-Pen Readers to Woodway Elementary School. A C-Pen Reader is a small portable device that pronounces, defines and reads all printed text aloud with a human-like digital voice. The device is able to connect to headphones and also has an adjustable speed. The Collins English Dictionary, the Oxford French Dictionary and Spanish Dictionaries are also loaded onto the device and can translate, decode, pronounce and define hundreds of thousands of words. The reader can be used to read large amounts of text to the student or used on specific challenging or unknown words to clarify the meaning or pronunciation.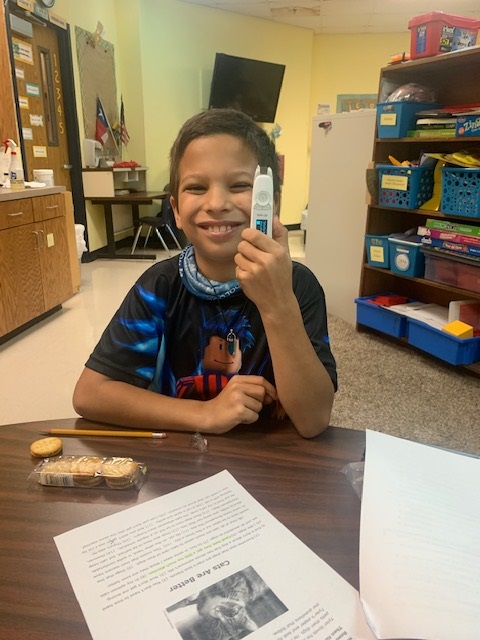 At Woodway Elementary, there are over 80 students in a given school year that qualify as dyslexia, special education, or English language learners. Under this qualification, they are eligible for oral administration on classroom assignments, tests, and assessments. These readers can be used on paper tests and encourage the student's independence on their tests and personal assignments. The device is a major technological breakthrough for anyone learning the English printed language and is a beneficial tool for students who experience reading difficulties or have learning disabilities. The readers would be accessible to our students to utilize when faced with text that is above their reading ability and assist in oral administration.
Charlene Hitchcock, the primary grant author and Special Education teacher, says that a benefit of the readers is that it exposes students to a wide variety of reading materials that they may not have had access to because of their assessed reading levels.
"These reading levels are not indicative of their interests or their comprehension abilities," said Hitchcock. "The use of a reader would extend opportunities and assist the student in reading these higher level texts independently, that they may not otherwise have been able to decode, define or read on their own."
Since its implementation, students using the devices have been found to successfully work independently eight out of ten times. This has led to a lift in their confidence and self-esteem levels as they become enriched by new and accessible content through text with the use of the C-Pen Reader.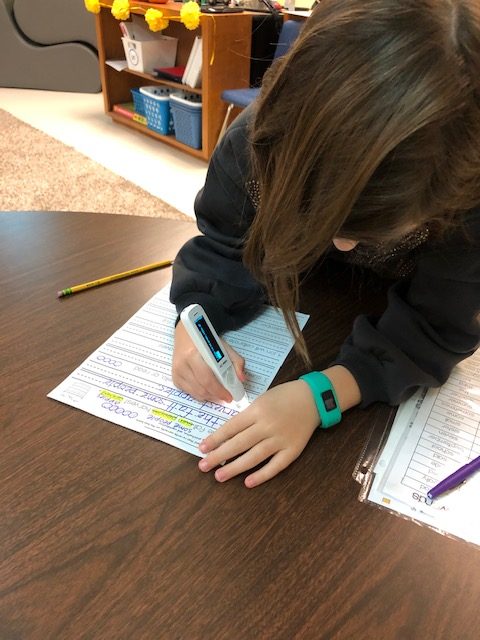 Another benefit of the readers is that they encourage self-exploration in the students and allow for independent research. With headphones they are able to focus on their own work and not disrupt the instruction of other students within the classroom.
"Students feel that they can be successful on their own," Hitchcock said. "This allows some students to work independently which allows [teachers] time to work one-on-one with other students."
This grant was made possible by all Midway Education Foundation donors. For more information about the Education Foundation and its programs, visit www.midwayisd.org/foundation.