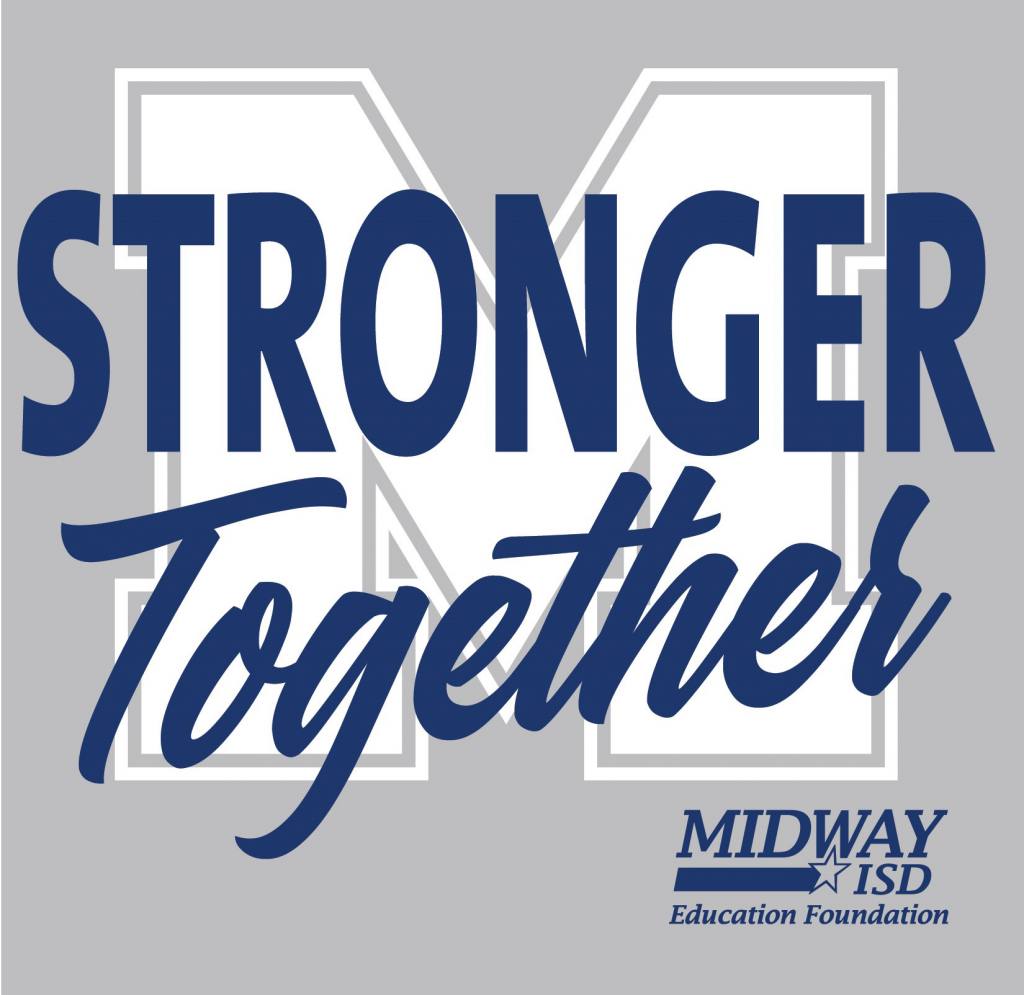 The Midway ISD Education Foundation recently awarded a $10,000 grant to the Hunger Free MISD program to help provide program services in the 2020-2021 school year. Hunger Free MISD, established in 2014, sends packs full of nutritious food home with food insecure students over weekends and holiday breaks. Students are selected from all ages and campuses based on counselor recommendations and parent acknowledgement.
Almost 35% of Midway students qualify for the free and reduced cost meals provided through federal funds. Through this initiative, students can receive a free breakfast and lunch on school days. But sometimes having enough to eat on the weekends and on school breaks can be a challenge that too many students face. The Hunger Free programs discreetly sends home easily prepared, nourishing snacks and meal items. On holiday breaks, additional food and sometimes even complete meals are sent home or delivered to Midway families.
Funding for the Hunger Free initiative is not provided by the district, but is raised through contributions to the program through a variety of ways. Each campus takes a turn in hosting a fundraising event for the program during the school year. Fundraising nights are held at area restaurants. But all of these sources of income dried up this spring during the closure of the campus buildings due to the COVID-19 pandemic. "With the transition to at home learning this spring, we lost the funds that four of our campuses would have provided for the Hunger Free program. We predict that we will need to help even more students in the coming school year due to the increasing financial burdens some of our families are experiencing and we were concerned that we would not have the funds to help all of them," said Assistant Superintendent of Administrative Services Dr. Jeanie Johnson. "This grant from the Education Foundation will make a huge difference for the Hunger Free program."
The Education Foundation grant was provided by surplus grant award funds from the previous school year. "We were thrilled that we could assist the Hunger Free program, especially at a time when they will likely experience increased demand in the coming year," MEF Grant Chair Kristen Pool stated. "We were able to fund all of the qualified grant applications received the previous year and had funds remaining. The Foundation was established to support our students and staff, and supporting Hunger Free during this challenging time is just another way we can do that."
To learn more about the Hunger Free program or to make a donation, visit the web page at www.midwayisd.org/hungerfree.
You can listen to the audio version of this story below.