Student Profile: Celee Cannon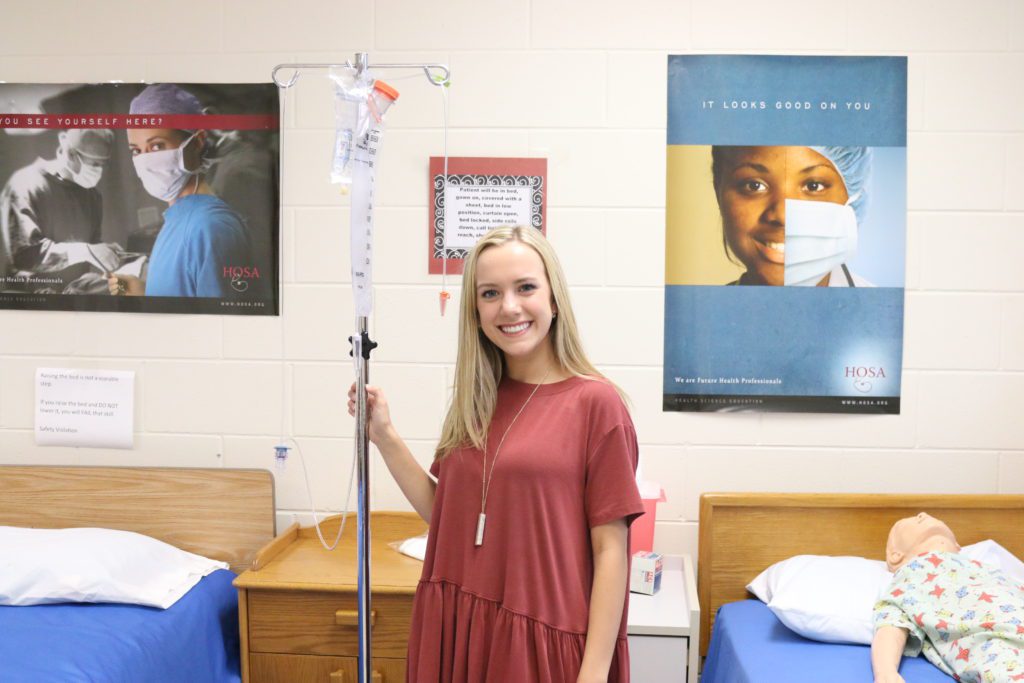 by Delaney Sanders, Baylor PR Senior
For most students, arriving at their future profession takes several years, courses and direction changes. But for one student, this decision was made before she can even remember.
"I've always wanted to be a nurse," said Celee Cannon, a senior at Midway High School. "I chose my endorsement because all of the healthcare related classes fell under that endorsement, so I knew that was the one I wanted to do."
From the very start of the interview, what was most striking about Cannon was just how evident her deep appreciation for the field of medicine really was. Utilizing the courses offered through the medical Endorsement Plan, Cannon has turned this appreciation into tangible coursework and professional experience. While she is actively involved in PALS, the yearbook staff and several other organizations; Cannon has also found the time to excel in the CNA (Certified Nursing Assistant) class specific to her endorsement plan.
The CNA course offered by Midway allows students to gain hands-on experience with patients in nursing homes, partnered with classes to help prepare these students to gain their CNA certificate upon completion of the course.
"I think while you're in high school, you have a view on all of these occupations but you don't have a deep insight on what they are," Cannon said when asked about this course.
"So when I'm in the nursing home, I realize what the job actually is and what people do every day. It's given me a deeper appreciation for what nurses really do."
Earning the CNA certification enables students to venture directly into the professional world if they choose.
"Two or three days out of the week we would go to the nursing home to work on our skills and gain practice hours for our certification," Cannon continued. "It's really cool that our high school has that the CNA program, because I could apply to a CNA job any time I want to with that certification."
But before entering the medical profession full-time, Cannon does plan on attending Baylor University or the University of Arkansas for their nursing programs. After completing her undergraduate coursework, Cannon is already preparing to go back to school for a graduate degree in nursing.
Though Cannon did cite the challenges associated with her courses and working within a nursing home environment, she stressed that it has never deterred her from her long-standing goals. In fact, it inspired her even further.
"I think it solidified my decision on wanting to go into nursing and it gave me experience with people hands on. It gave me a little glimpse into my future, which was really nice."