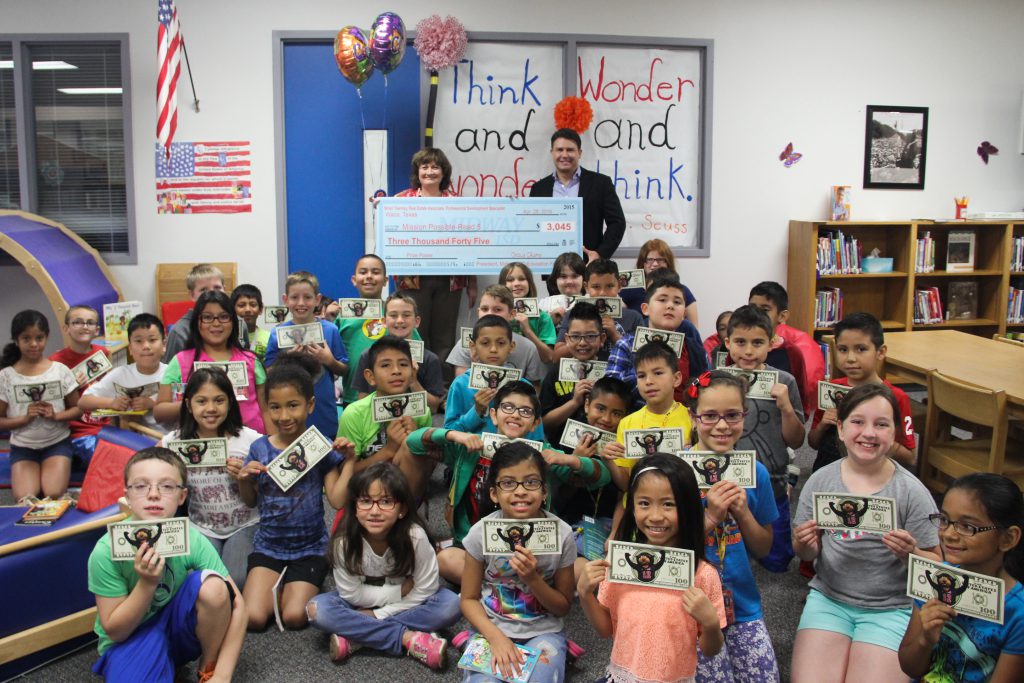 According to research, reading four to five books a summer prevents a decline in a student's reading level. With this research, Hewitt Elementary was set up as the "headquarters" for the Mission Possible! Summer Reading Program.
This program was made possible by a grant from the Midway ISD Education Foundation, and was named in honor of Brian Townley who lives in the Villages of Twin Rivers.
"I was honored to sponsor this amazing movement to encourage elementary students to read more books this past summer." Townley said, "Last summer's 'Mission Possible!' reading campaign at Hewitt Elementary was all about believing in the students' development and encouraging them to be the best independent readers they can be."
Mission Possible! allowed students to set goals and receive five books and postcards during the last week of the 2015-2016 school year. These books were intended to be read during the summer so they didn't fall behind during the break.
"We want to prevent students from losing reading skills or boost their reading skills over the summer." Trulie Trevathan, Hewitt Elementary Instructional Reading Specialist said. "Our objective is for students to start the next school year at or above the reading level from the previous year."
As students finished books, they would either mail the postcards or return them the in person to the library. Throughout the summer, students could exchange books during Free Breakfast and Lunch or Family Library Nights.
"This is a great example of the types of programs that the Education Foundation seeks to fund." Suzi Pagel, Executive Director of Midway ISD Education Foundation said. "This project is creative and it is definitely above and beyond the reach of a typical school budget."
If you would like to contribute to this program or other Education Foundation programs visit www.midwayisd.org/foundation.