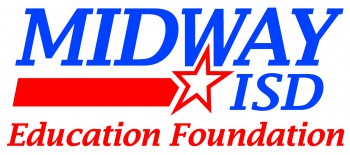 The Midway ISD Education Foundation has granted classroom grant wishes for almost twelve years now, but this year the nonprofit organization is reaching out to help provide extensive reading training for primary grade level teachers. With the support of a grant from the Alcoa Foundation, the Education Foundation will provide funding to enable a select group of Midway teachers to receive stipends from the Education Foundation for attending the fourth annual Literacy Academy, an intensive five-day training course on how to better teach reading skills in the classroom.
One might think that teachers should already know how to teach reading, so why does MISD need a Literacy Academy? According to Education Foundation Executive Director Suzi Pagel, "This training course will better prepare Midway's teachers for the more varied groups of students they find in their classroom. By investing in the teaching skills of those who instruct our youngest students, we are hoping to make a positive impact on students for years and years to come. We are so grateful for the support the Alcoa Foundation has provided that enabled us to implement this program." The two goals of the Education Foundation's Literacy Academy are to meet the academic, social, spiritual, and physical needs of a diverse student population, and to provide influential role models through the recruitment, retention, and support of highly qualified faculty and staff.
The five day training course is for K-2 teachers that were carefully selected by their campus' principal. The course will consist of pre-reading assignments, homework throughout the week, daily quizzes and checkpoints, as well as a collaboration of activities that can be used in the K-2 classrooms. Throughout the training, teachers are learning more about the five components of literacy; phonemic awareness, phonics, fluency, vocabulary, and comprehension.
Dr. Brent Merritt, Midway ISD's Assistant Superintendent for Curriculum,is pleased that the Foundation is supporting this event. "We are fortunate that the Foundation has provided the stipend funding to establish this important training opportunity. We hope to host additional classes each year until all primary classroom teachers have attended the special summer program."
The Midway ISD Education Foundation began in 2001 and has provided over $1.4 million dollars in grants for the teachers and students of Midway ISD. For more information about donations and ways to help MISD, visit www.MidwayISD.org/Foundation or call Suzi Pagel at (254) 761-5614.